Wholemeal and Malted Breads
Our wholemeal breads are made using stoneground wholemeal flour, which preserves all the nutritional qualities of the wheat. Our malted loaves use a combination of white and Malthouse flours.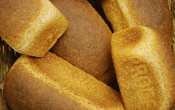 This is a nutritious 100% wholmeal bread made to a traditional recipe. It has a soft texture and hearty, wheaty flavour.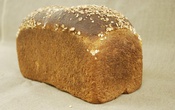 An American bread made with 100% stoneground wholemeal flour and enhanced with honey, giving it a slight sweetness. A perfect match for smoked salmon!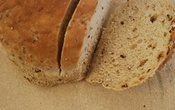 We use a speciality malthouse flour for this bread, which is a blend of three malts that provide texture , flavour and colour. This is combined with white flour to produce a bread that is characteristically slightly sticky in texture and massive in flavour. Great as a sandwich bread.