Lighthouse Bakery Ticehurst
MAY 2015

WE ARE LOOKING FOR SOMEONE TO WORK IN THE SHOP, PART-TIME, 3 DAYS A WEEK INCLUDING SATURDAYS. IF YOU ARE INTERESTED IN JOINING OUR HAPPY TEAM, PLEASE DROP IN OR CONTACT KIM OR RACHEL ON 01580 201 302.
===============================================================================

The Art of Fermentation
Freshly baked bread has returned to the vibrant village of Ticehurst. The Lighthouse Bakery is situated on the High Street, known as 'The Bell Parade', with Kit's Fish and Cooper's Farm meat, and of course the beacon of the village - The Bell Inn itself, the addition of the bakery makes this a Saturday shopping destination.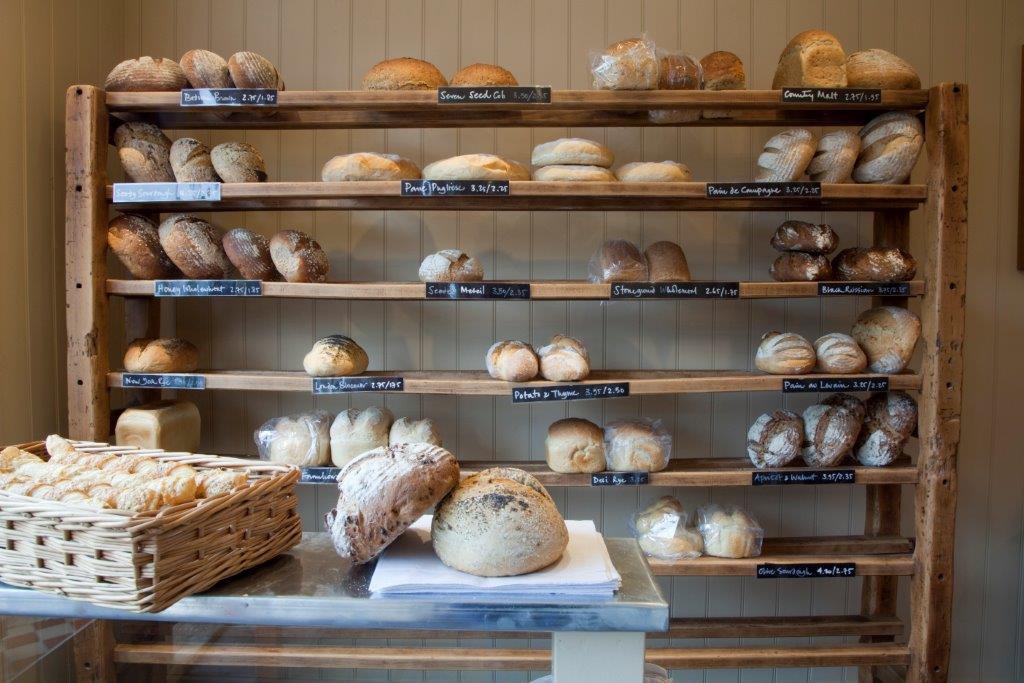 This is the most positive of associations, a local collaboration between The Bell and the Lighthouse Bakery, which sees third-generation baker Neville Sanger baking for the village once again. Nev and his wife Sue owned and ran the Ticehurst Bakery for 30 years, until they sold the bakery to Richard Upton, who owns The Bell. Baking is a hard habit to break, however, and Nev has worked part-time with us at the Lighthouse for over four years – he says it keeps him fit and young.
"We will be selling the holy trinity of fermented goods: bread, cheese and wine. We couldn't be more delighted to be opening a retail shop so close to the bakery." Explains Rachel Duffield, co-owner.
"Good bread baking is all about time, and time is all about fermentation", adds Liz Weisberg, Head baker and co-owner, "and fermentation is key. Fermentation is key because it is the process that develops the flavour and complexity of the dough to bring you the taste of bread as it used to be – and as it ought to be."
In addition to the bread, we will also be selling a range of sweet and savoury things as well as freshly made sandwiches featuring our own homemade fillings (on our own bread, of course!). Obviously ingredients will be local and seasonal wherever possible. Look out for old favourites and new treats in a shop that we hope will bring variety and interest to all our customers.
We look forward to welcoming you!
Opening hours
Tuesday – Saturday
08:30 – 17:00
LIGHTHOUSE bakery
28 High Street
Ticehurst
East Sussex
TN5 7AS
01580 201302
01580 831271