Festive Baking: Easter Edition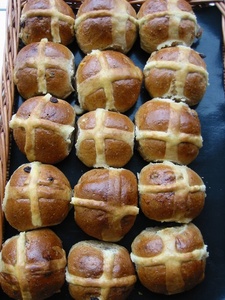 There's more to Easter than chocolate eggs and bunnies! Hot Cross Buns are of course a favourite, and we'll show you how to make the tastiest, But there's more! Koolich and Tsoureki make an interesting and delicious change, while the Italian savoury Easter bread Crescia, is as fundamental to the Easter table as lamb. Try something new this Easter.
Course dates
Sorry, there are no courses available at the moment.