Breads of Europe (Brexit Baking)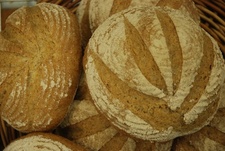 There are over 25 words for bread across Europe and the breads of the European continent are initimately connected to their home territories. The rich tradition of long-fermented doughs in a variety of styles will be examined in this course, from the Italian Pane Pugliese, to a German 100% Rye Sourdough to the Swedish Limpa. Britain may be leaving the European Union, but your bread doesn't have to.
Course dates
Sorry, there are no courses available at the moment.