Simply Sourdoughs (HALF DAY) *** NEW ***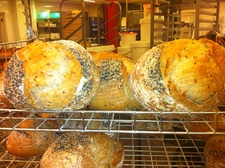 Le.arn to make and build your own culture, understand hydration and acidity, and get to grips with how to maintain a sourdough starter at home and make fabulous breads the oldest-fashioned way there is! You will go home with a bit of starter and resipes for success.
Course dates
Sorry, there are no courses available at the moment.