An Introduction to Pizza (HALF DAY)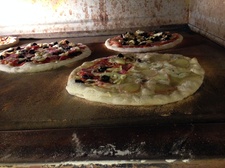 Bases, sauces and toppings. Think thin crust and blistered, or thick and chewy. Find out how to make pizzeria style pizza at home. Learn how to create the most flavoursome and stretchy of doughs, and try out some classic and unusual toppings.
Course dates
Sorry, there are no courses available at the moment.